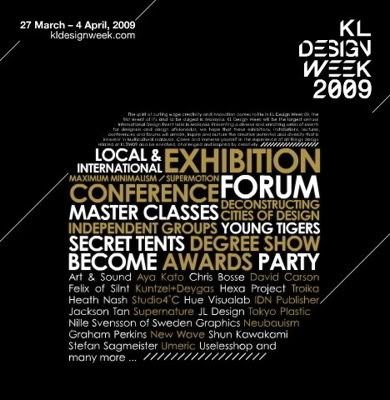 Recently, i've submitted 2 artworks for
become
(an environmental community organisation) during the 1st ever
Kuala Lumpur Design Week 2009
. I've submitted 2 designs of green bag which will be displayed during the event.
Even when i got listed in their website, i'm already proud. I was even more proud that my design was displayed during the event. I didn't go for their conferences because i couldn't afford it. I really wanna see
studio 4ºc
and
Aya Kato
in person...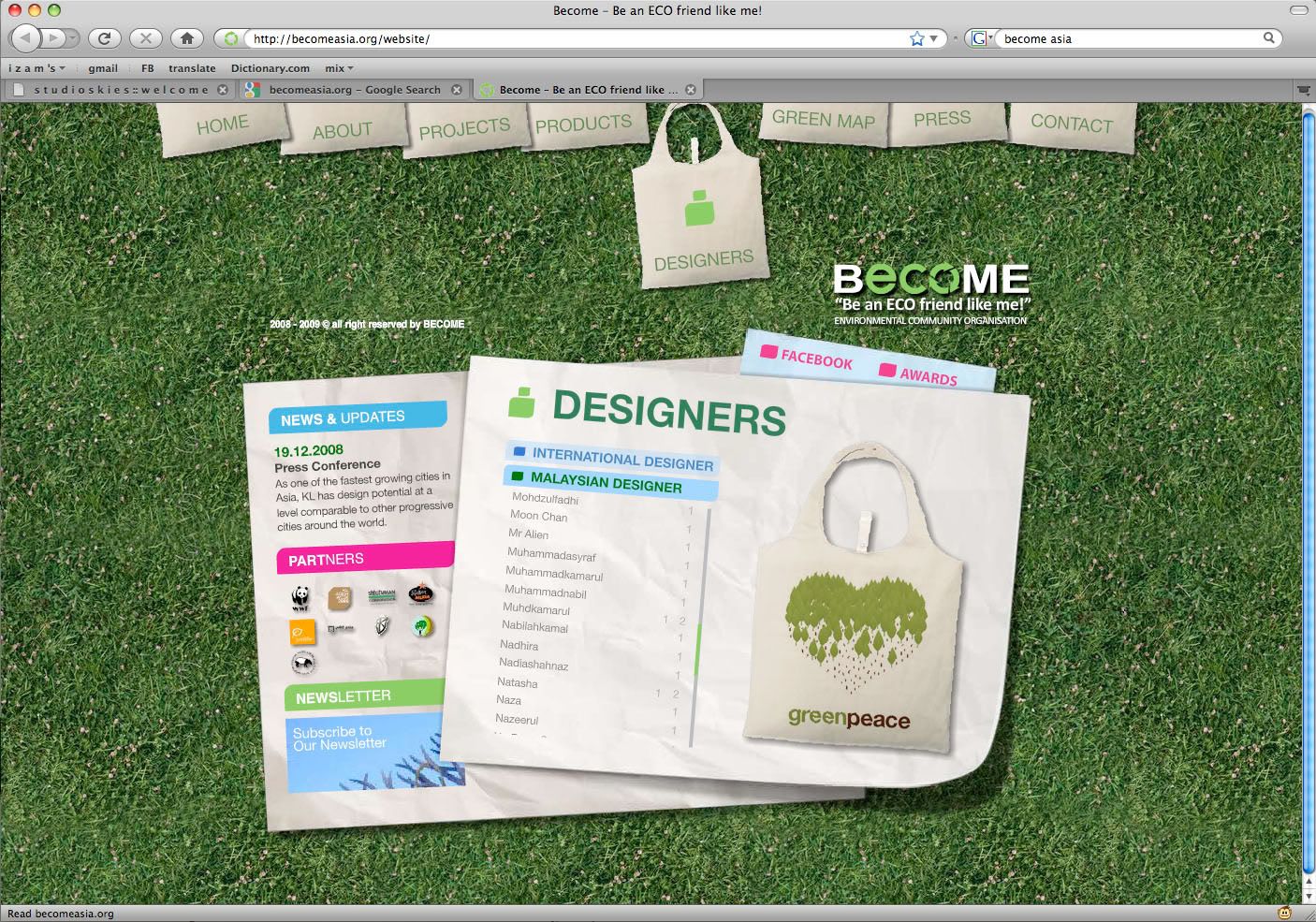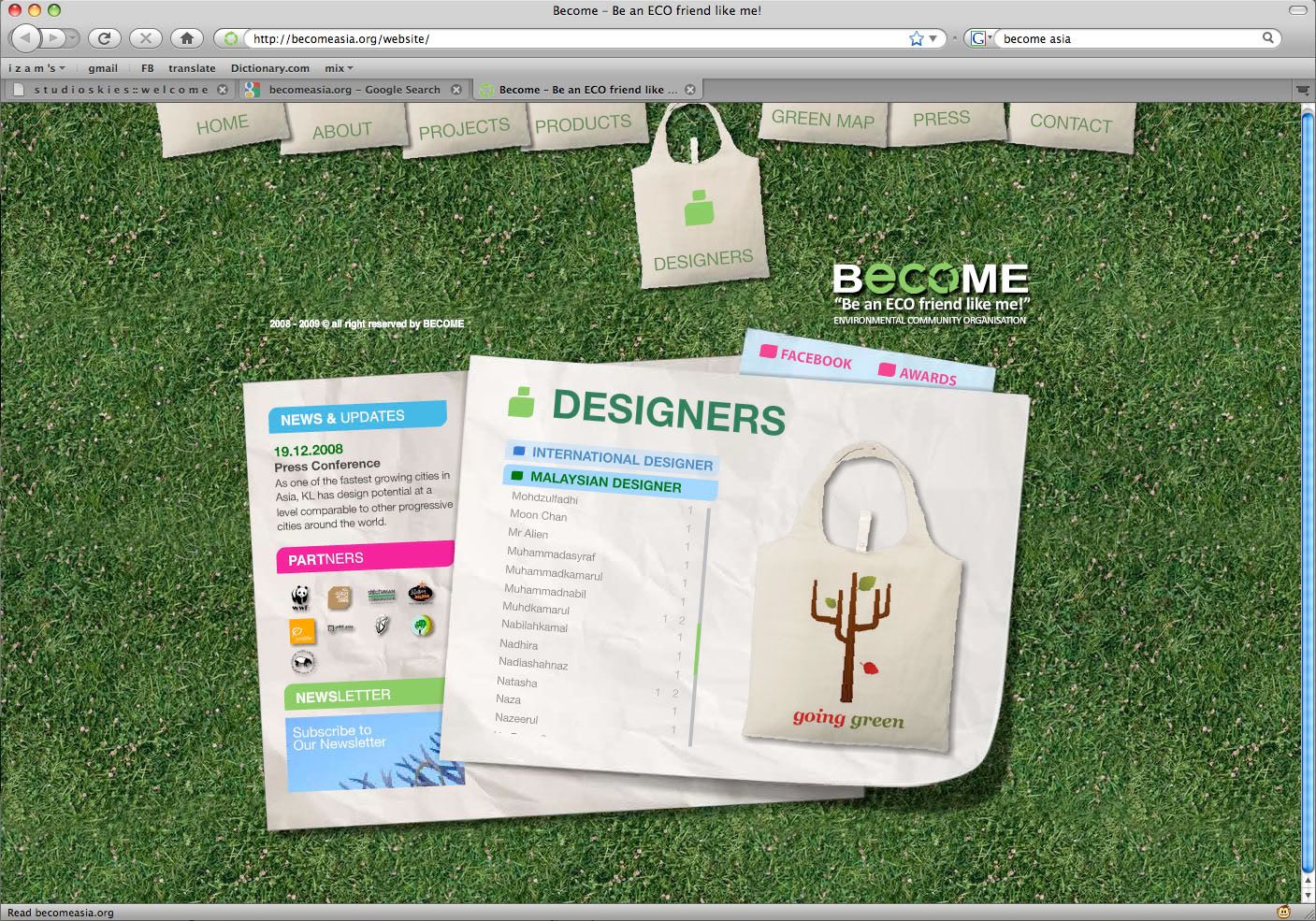 Anyway... next year, hopefully i can participate to showcase my works too.