Talking about postcards, instead of using it to send to people... I actually keep them (especially the nice one lolz). I love love love collecting postcards!!! Actually I've got a lot more but it's too many and too old. Will show you guyz the picture of all my postcards if I happen to stick it them all on the wall. Heheheee...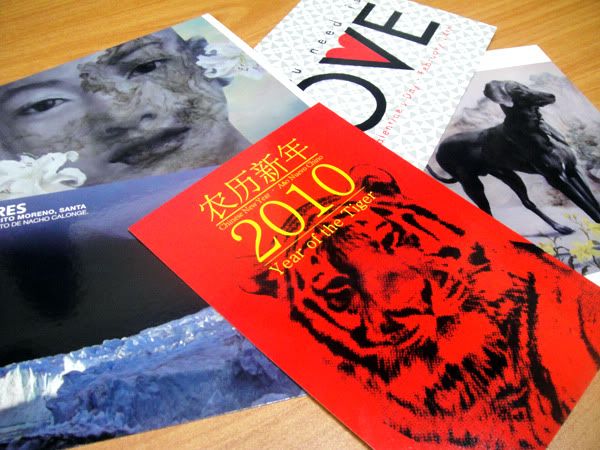 This free postcards are from look and take. I took it at Palate Palette Check them out at
www.lookandtake.com.my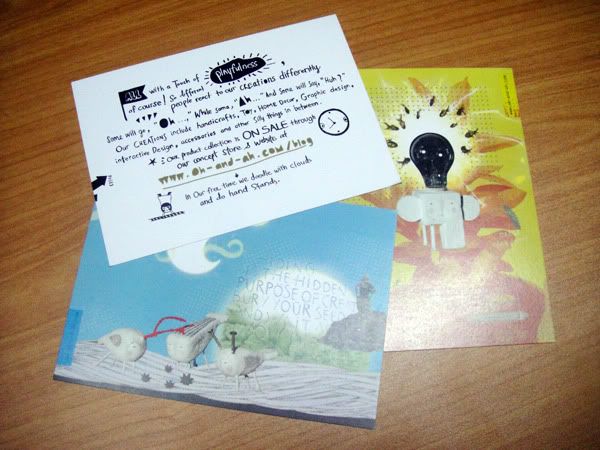 I've got this postcards last year during KL Design Week 2009. It's actually front & back... nice in both side!!! Check out their cool stuff
here
!